Early detection of heart diseases is the first step in ensuring prompt diagnosis and treatment, leading ultimately, to better outcomes. Currently, about 3.4 million Malaysians have one or more risk factors which are high cholesterol, high blood pressure (hypertension) and diabetes. Heart diseases have been and are still the number one killer in Malaysia.
Living with a heart disease can be quite disheartening, especially when it's watching your loved ones go through the recovery period or worse yet, a stroke that results in paralysis. Themed #BreakTheHeartache, this campaign aims to break the physical and emotional distress that comes with the diagnosis of a heart disease, either to themselves or their loved ones by taking an active approach to taking care of one's' heart. Driven by social media personality and entrepreneur, Maggy Wang, she recently hosted a panel discussion in collaboration with CVSKL and Viatris.
During the discussion, Maggy shared, "Looking healthy and being healthy are not the same thing as heart disease can affect anyone, this is the reason why I have been an advocate for regular health check-ups and the importance of early detection and screening." When asked about the reason behind the collaboration with CVSKL for this campaign, Country Manager of Viatris, Jeff Bote shared that "The key to mitigate risks of heart diseases is raising awareness and seeking early treatment. We are proud to collaborate with CVSKL to empower people in Malaysia to live healthier no matter their age or risk factors". Dr. Al Fazir Omar, consultant cardiologist in CVSKL also took the opportunity to advise all the participants to go for an annual health screening because knowing your health status is the first step to addressing any health issues.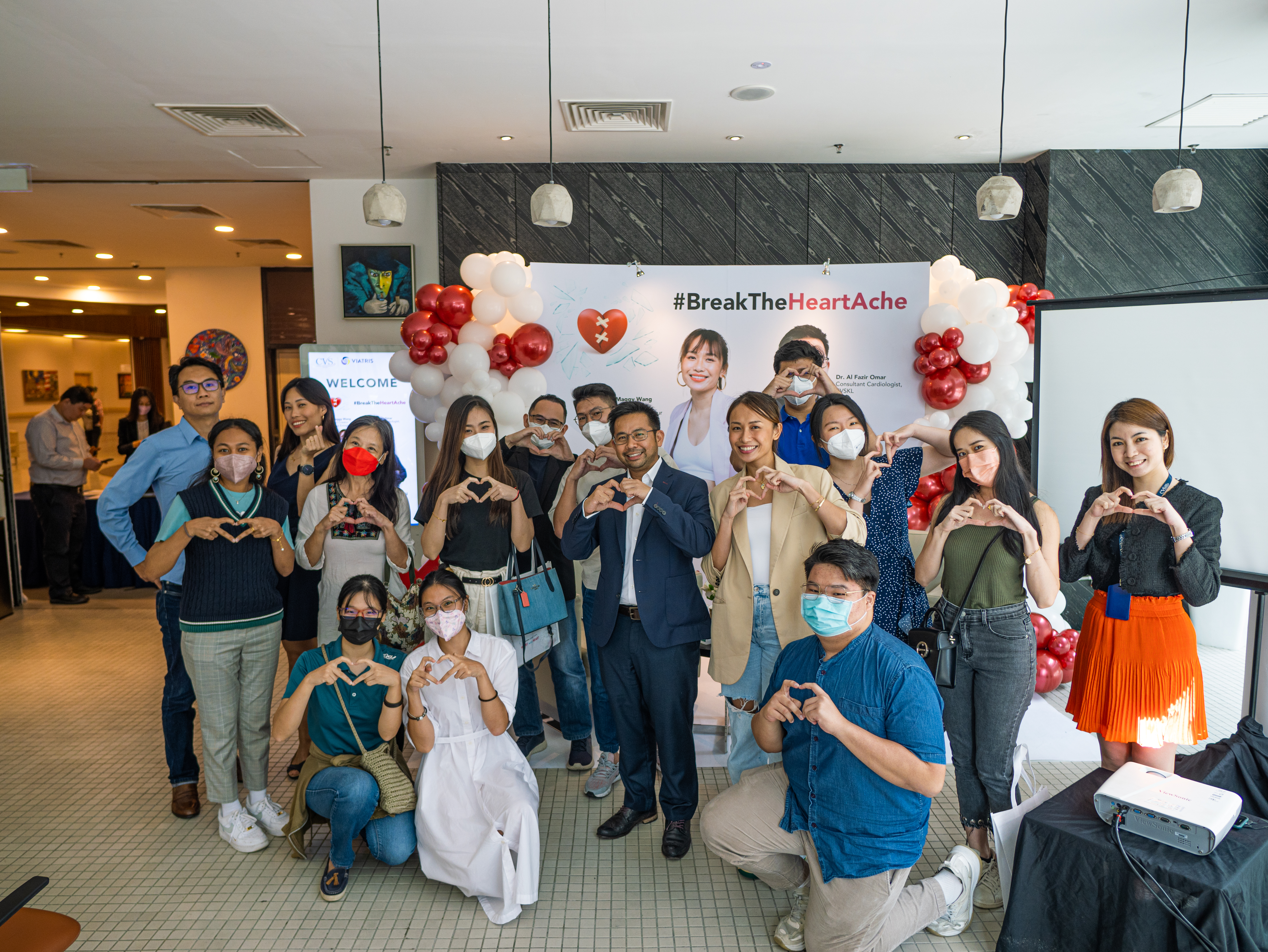 Among those who attended the panel discussion were Maggy's sixteen selected followers who shared their stories through the campaign hashtag #BreakTheHeartAche. Together, they sat down with Dr. Al Fazir to address the pressing matters of symptoms of cardiovascular disease and help the audience in understanding the patient's risk journey to managing lifestyle habits.
For more information on Essential Heart Screening, please call or WhatsApp us at +603 2276 7002 or email us at info@cvskl.com.